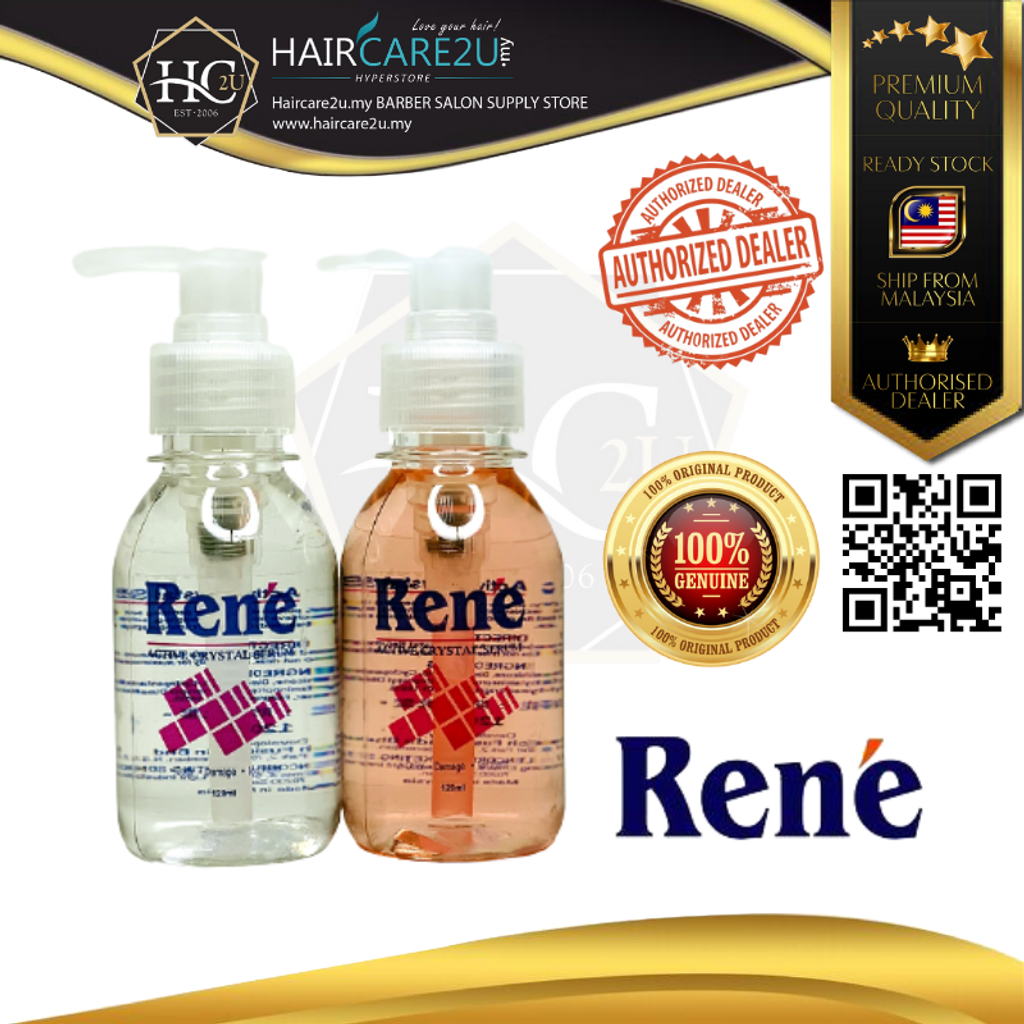 120ml Rene Active Crystal Hair Serum
Color:Red / Clear
Description:
Specially formulated to treat chemical treated hair, prevent dry and brittle hair while give the hairmost natural styling and eliminates static electricity and frizziness. It contains vitamins and natural plant essence to nourish your hair shafts, leaving hair silky smooth and moisturized. Use daily to achieve extra softness and improves softness and hair texture, use after shampooing.
Application:
Apply few drops and distribute throughout towel dried hair for non-stress smoothing finish, texture, use after shampooing.
Hair can become dry due to cold weather, the sun, heated styling tools and chemical treatments. Of course you want your hair to look and feel healthy, which is where hair serum comes in. Hair serum coats each strand of hair to provide protection from styling tools and normal damage such as wind, combing and brushing. Certain hair serums are formulated with UV protection, which provides protection from sun damage.
Hair SERUM is used to bring back the luster and shine in hair, which is generally lost due to pollution, dirt, grime and exposure to the sun. Basically, silicon oil is the hair serum. It does not contain any harmful chemicals. Usually applied after every hair wash, hair serum makes the hair manageable and shiny. However, in order to treat the damaged, coarse and rough hair, regular hair serum application should be followed by nutritious diet and exercise.
Advantages of Using Hair Serum
Hair serum brightens up dull hair. It also provides glowing and shining appearance to hair.
It solves the problem of tangle and hair being frizzy.
Hair serum protects hair from being dry and coarse.
If used before blow drying and styling, hair serum protects the hair from getting over heated.
Being non-sticky in nature, hair serum also protects the hair from pollution, dust and harmful rays of the sun.
Hair Serum Application
Though easy, there is a technique to apply hair serum. You must follow certain steps in order to use hair serum. Firstly, you should wash you hair with a mild shampoo. Then take a small amount of hair serum on your hand and apply it on hair. Keep it for sometime and let it dry. After you have applied serum on hair, it is not necessary to wash your hair once again.
Hair Serum Tips
Only a small amount of hair serum should be used on hair especially the anti-frizz serum.
Hair serum should be essentially used on hair ends and mid length of the hair.
Hair serum should never be applied on the scalp directly. If hair serum is applied on the scalp, your hair would become too oily and it would be difficult to style it.
You should not use hair serum on fine hair as it gives a dirty and greasy appearance to hair.
You should always remember to apply hair serum on wet hair.
Customer comments
| Author/Date | Rating | Comment |
| --- | --- | --- |
---