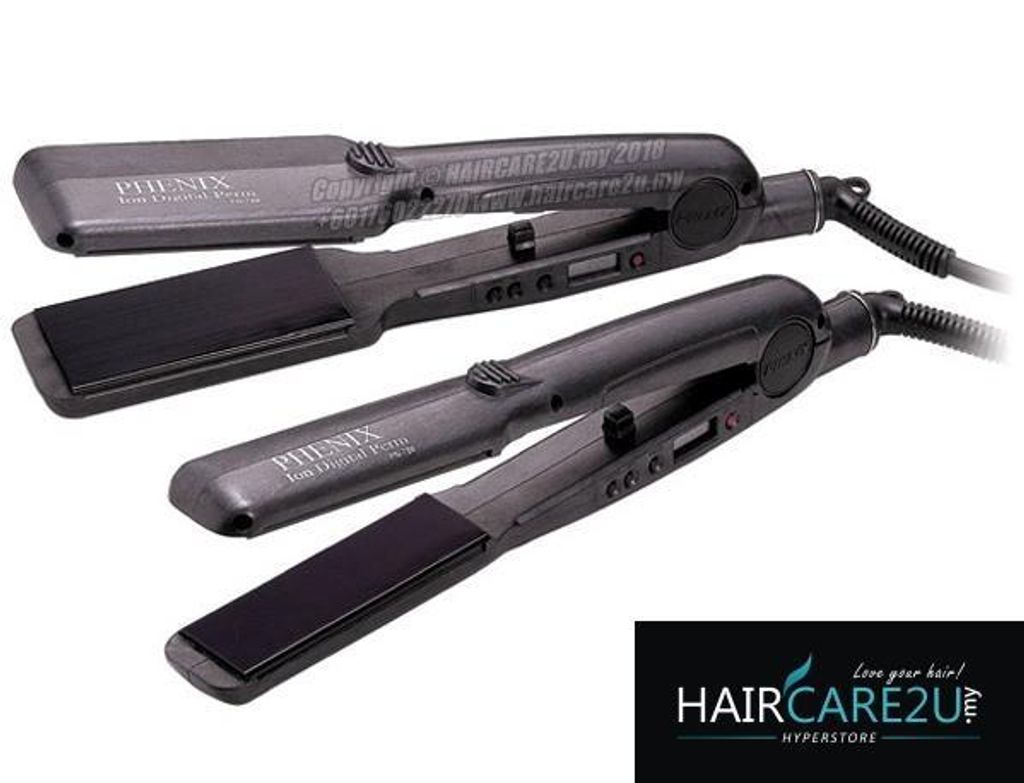 Phenix PN-799 Ion Digital Perm Magic Flat Iron
M-No
PN-799,PN-788
name
Ion Digital Magic Iron
Voltage
220V
Electricity
PN-799(120W)/PN-788(80W)
Weight
PN-799(270g)/PN-788(225g)
cord length
2.5m (360 Rotation)
Maker
Phenix
Icon
Heat area
8cm * 4.3cm(PN-799)
Heat area
8cm * 2.8cm(PN-788)
Certificate
CB
Features:
- LCD display to see temperature easily
- Touch switch to adjustable temperature
- Ergonomic design is easier to press, hold, mold, twirl and curl hair
- Speedy rising temperature and speedy keeping temperature
- Safety mode: it will be cut-off power supply automatically if dont use 30 minutes.
- 360° rotating cord connection with hanging loop to avoid tangling
- Tourmaline ions heat seal in hairs moisture and shine.
- Bright and nice hair can be done.
- Consumed power: 120W / weight: 270 g
- Heating plate size: 8 cm x 4.3 cm

Tourmaline ion is naturally emits the most negative ions and infrared heat possible.This means you get the best results, and the silkiest, shiniest, healthiest hair imaginable.
1. LCD window which is easy to see
The actual temperature of heat-area make at LCD window.
(HEL means (HEALTH HAIR) 200℃~210℃ / NOR means(NORMAL HAIR) 180℃/ DAM means (DAMAGE HAIR) 160℃)

2. A temperature control facility by one touch style
The control is possible from 100℃ until 210℃ to the touch switch.
up means 5 up each time, down means 5 down each time.
*ER1 : The situation which the electricity breaks (Activate if touch the on/pff switch)
*ER2 : Temperature problem(over 210℃) (First/dut off the PCB, Second/cut off the temperature fuse)

3. A safety mode
The automatic cut off in the PCB if do not use the 30 minutes continuously.

4. The heat-area which the negative ion is happened
Big contentment if we use curly hair.
The ion protects the amage hair moist hair comes to make.

5. The convenlence
A 360 rotation of the power supply code is possible and the append is convenient.

*Note : Please press down slowly but if stop in one way it may give wrong result hair.
1. Make sure to insert plug of power cord to plug socket
2. Find the on/off button and push the button for on.
3. See the (HEL 210℃) with 3 times flashing and rise the temperature in LCD window.
4. The Ion Digital Magic Iron reached to a proper temperature less then 1 minute.
5. When reached the temperature choose your hair condition with mode button.
*MODE means
HEL (HEALTH HAIR) up to 200℃~210℃
NOR (NORMAL HAIR) up to 180℃
DAM (DAMAGE HAIR) up to 160℃
*UP means 5℃ up each time
*DOWN means 5℃ down each time
6. After finishing use push the on/off button for off and make sure the LCD window disappeared and pull
out socket from plug and after completely cooled store it.

*This Iron is only possible with 220V to use.
1. Do not drop or strong shock.
2. Do not use with wet hand and not operate in moisture area.
3. Do not pull off cord to hard. (It may be caused breakdown because of cutting cord coil.)
4. After used please do not let electric ON of plug.
5. After used clean dried clothes. (Do not clean with Gasoline,Benzen etc.)
6. After used do not touch Iron plate and plates as it is HOT.
7. Please store after cooling off heat as there remain heat.
8. Do not open apparatus as there installed Temperature control & pressive of electronic parts.
(If opened by user will not be guranteed.)

1. Straight
After comb hair and put down by holding hair it will keep apply repeatly until you reach to desire your own style hair.
2. Roll the hair round to dry inside
Pull down hair by holding hair after comb hair lines.
Stop 1 to 2 second after roll half inside direction rotate inside direction and repeat to use until you want your own hair style.
3. Roll the hair round outside dry
Pull down hair by combing hair.
Stop 1 to 2 second after rolling half outside direction until you want style.
4. Wave hair
After comb hair pull down hair by holding hair.
Stop 1 to 2 second roll over one completely inside direction and pull off slowly rolling Iron outside direction.
MADE IN KOREA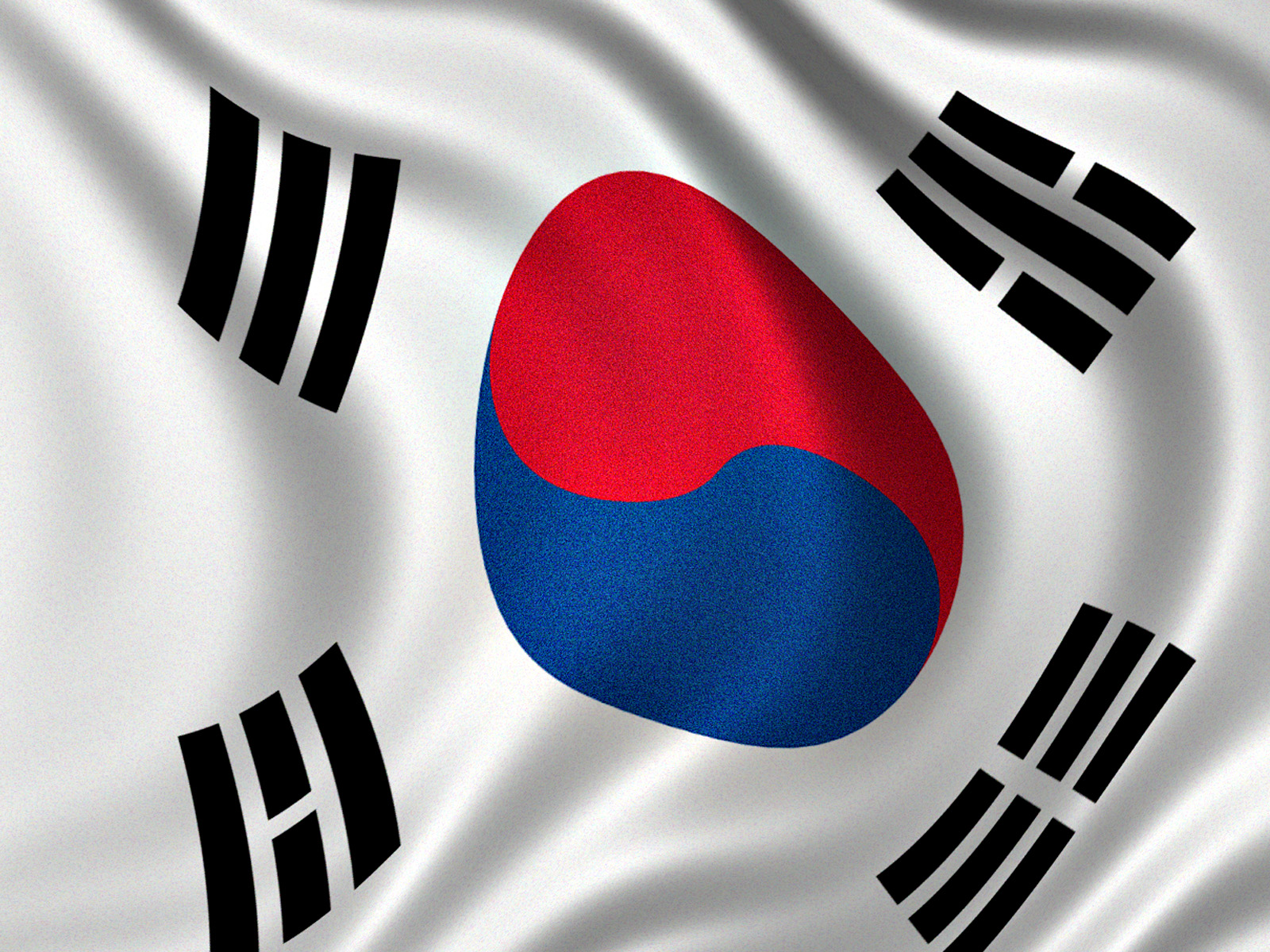 Free 2pcs Crocodile Sectioning Clips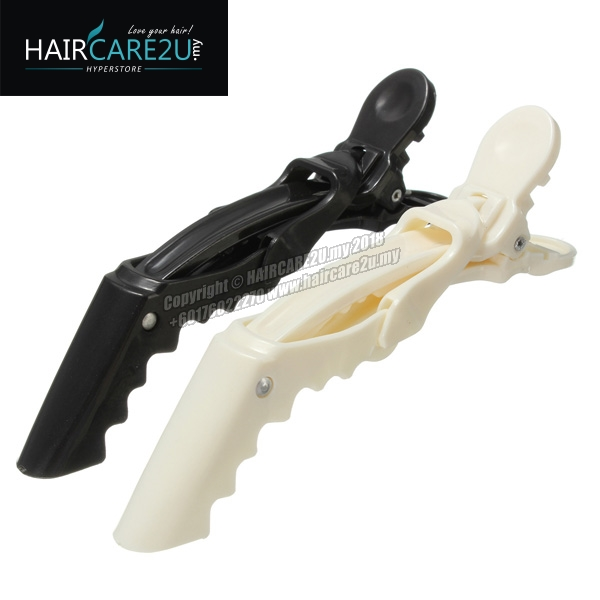 1 Year Warranty by PHENIX KOREA
Customer comments
| Author/Date | Rating | Comment |
| --- | --- | --- |
---