美丽之星 Beautiful Star Hair Comb Electric Auto Heat Straightener (UK 3pins Plug)
美丽之星 Beautiful Star Hair Comb Electric Auto Heat Straightener is an innovative hair styler, hair is automatically drawn into the ceramic heat chamber where it is softly held and heated from all directions - it takes just seconds to form a perfect straightening. Effortlessly create long-lasting straight hair with this Beautiful Star Electric Auto Straightener.
Professional quality styler - get styling straight away with a powerful heating system that's ready to use in less than 60 seconds. The styler also boasts ultra-fast heat recovery for constant high heat and an automatic shut-off feature after 60 minutes for added safety.

Features:
Ceramic heat chamber for smooth shiny straight creation;

Powerful heating system ready to use in seconds with ultra-fast heat recovery;

3 heats setting for long lasting result;

On / Off switch with indicator light;

Heat ready indicator light;

Suitable for shorter and longer hair lengths;

2.5m swivel cord rotates 360℃ with unique toggle;

Sleep mode after 20 minutes;

Auto shut off mode after 60 minutes;

UK & Malaysia certified 3 pins plug;

No burn: When the comb plate reaches 200

°C

, the comb top only 50

°C

, that will not burn your scalp and it can help massage your head for relaxing.

No harm: It produce anion when work, that remove hair static electricity, anion also can combine with air to produce moisture to help nourish your hair .

LCD screen display.
Suitable heat settings:
150

°C

for delicate, fine or coloured hair;

190

°C

for normal textured hair;

230

°C

for thick or wavy hair.

One Year Warranty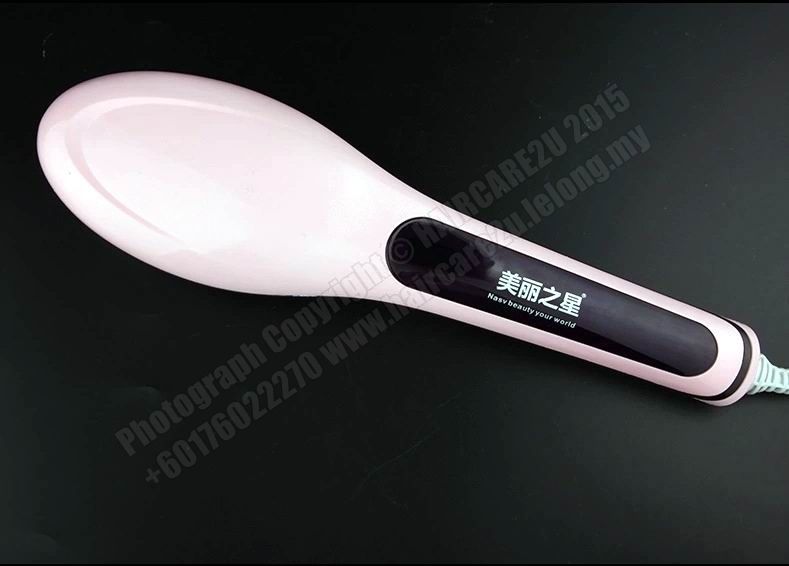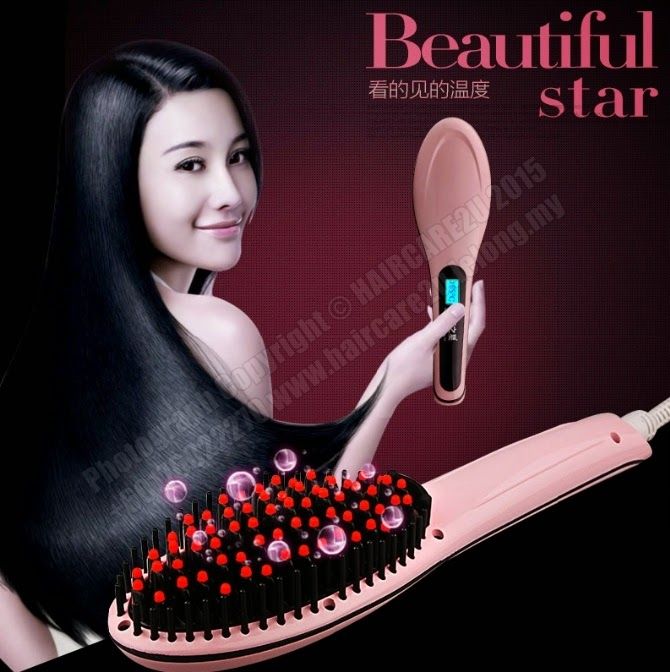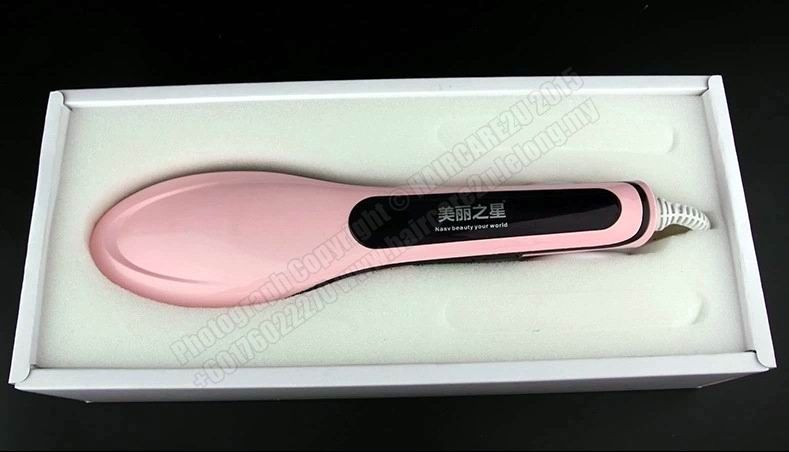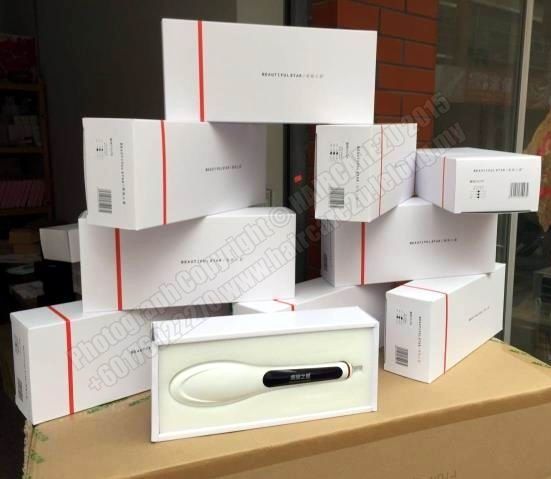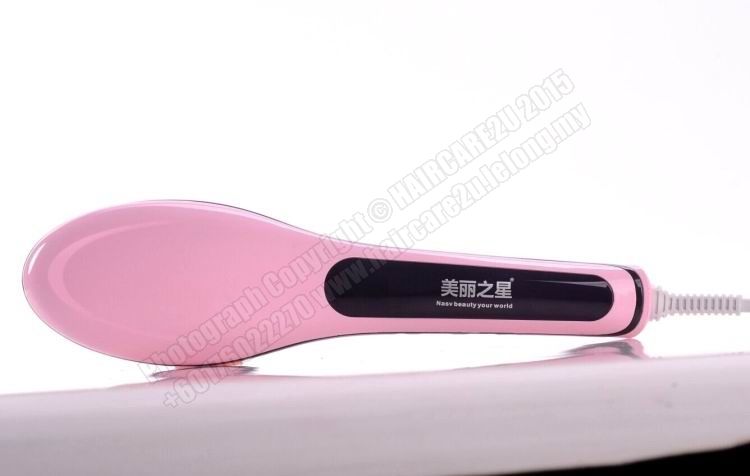 全球首款直发梳,让你告别乱发烦恼!
从此告别美发店在家轻松直发出门!
一梳在手,秀发无忧,防静电 防断发 按摩头皮 超嗲外观超牛效果。神奇的直发梳,代替传统直板拉发,减少头发损伤,五分钟完美造型。
恒温,不会担心烫到,可以梳直发,梨花烫,造型随你变!
孕妇,小朋友都可以用,所以不用担心对头发伤害很大
如果你现在还在用破夹板,你就真的Out了
个人造型神器,瞬间改变毛糟,凌乱。出门携带方便。防烫伤,安全! 无论你是羊毛卷还是自然卷!一梳就变直!超快!30s加热 瞩目灵感 释放秀发魅力 防烫手防烫脸 卷直随心换 高精陶瓷面板 180°自动恒温
~采用0.75厘米标准纯铜电线可360度旋转,安全控电。
~触控式按钮,耐用度强,可调温度,迅速达到设定温度。
~钢琴烤漆,机身采用高档钢琴烤漆工艺,气质高档,散发光泽
~防烫适温触点按摩,梳齿采用特殊绝缘材料制成,可使其保持常温,使用安全。
~快速加热,直发无忧,负离子护发补伤发,修复发型零伤发。
~六大核心优势,液晶控温,不伤发质,防烫功能,负离子烫,头部按摩,8秒直发!
使用方式:
将插头插入指定电压的插座上;
按开关键,接通电源;
等待30秒到1分钟即可使用产品;
当您使用产品时,像平时梳头一样操作!
使用结束后,按开关键,断开电源,拔掉产品插头,待产品无发热后再存放。
Customer comments
| Author/Date | Rating | Comment |
| --- | --- | --- |
---